KK vs LQ Live Match PSL 2017
Karachi Kings v Lahore Qalandars PSL 2017 Live Match 8 Highlights
Updated on: 09-12-2023
Author: PSL-2017
Sharjah Cricket Stadium, Sharjah will host the Lahore Qalandars v Karachi Kings match that will be played on Thursday 16th February 2017 at 21:00 PST. Karachi Kings v Lahore Qalandars is a day and night match due to which it will be possible for many cricket fans to watch the live TV coverage of LQ v KK match despite the working day schedule of the match. Both KK and LQ could not perform well in PSL 2016 but both will try to perform best in PSL 2017 and the fans will be able to watch KK v LQ match live on PTV Sports and many other sports TV channels.
Karachi Kings v Lahore Qalandars PSL 2017 Match Score Card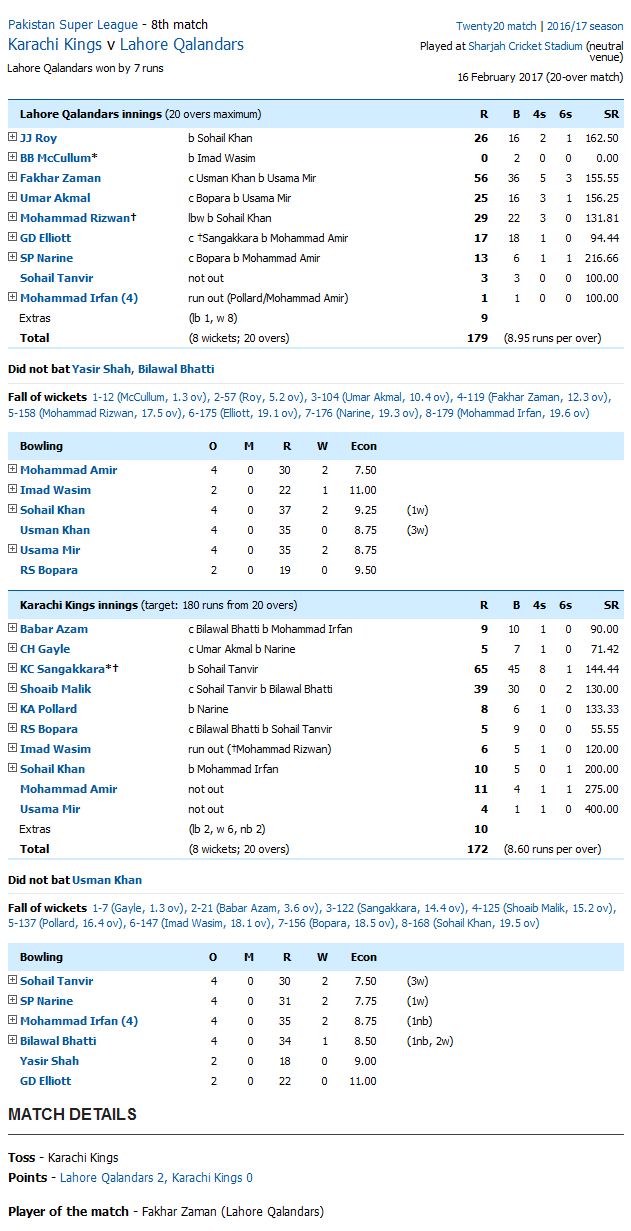 Lahore Qalandars won by 7 runs.
Pakistan Super League 2017 T20 PSL
PSL 2 2017 Schedule & Result