KK vs PZ Live Match PSL 2017
Karachi Kings v Peshawar Zalmi PSL 2017 Live Scoreboard
Updated on: 09-12-2023
Author: PSL-2017
On 10th February 2017, the 2nd and last match of the day will be played between the teams of Peshawar Zalmi and Karachi Kings while this Karachi Kings v Peshawar Zalmi is the overall 3rd match of PSL 2017. The KK v PZ match will commence from 21:00 PST but many viewers can miss to watch live TV coverage of the match due to various reasons. All these fans can know about the latest situation of the match by viewing live scorecard of the match. This live scorecard of PZ v KK match will be available at various sports websites.
Karachi Kings v Peshawar Zalmi PSL 2017 Match Score Card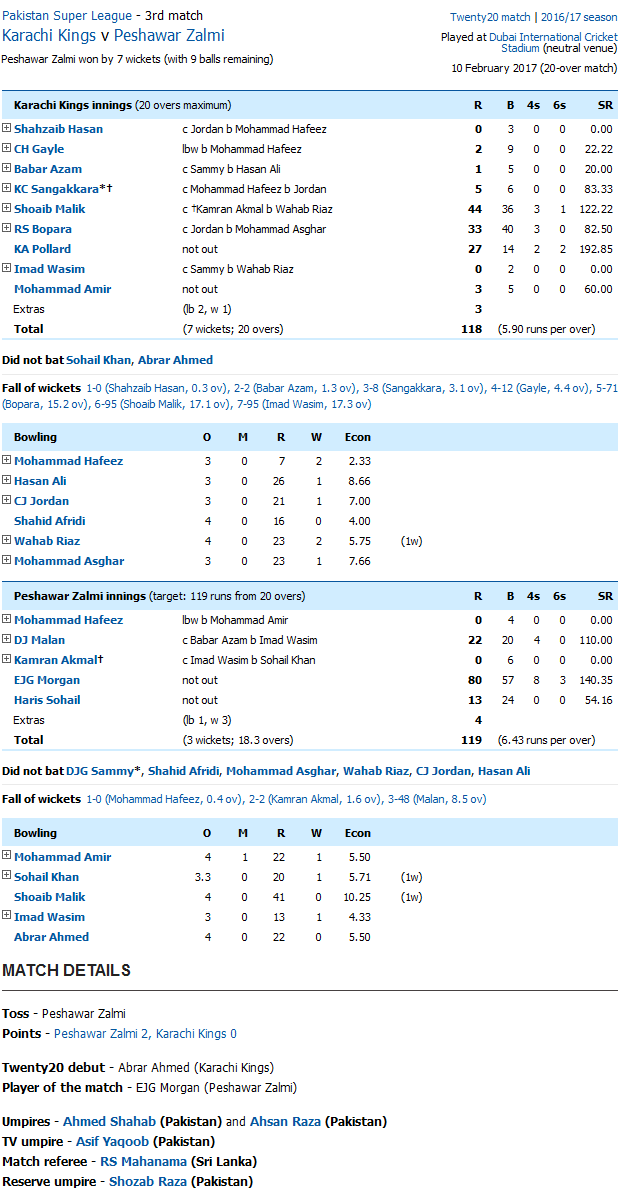 Peshawar Zalmi won by 7 wickets (with 9 balls remaining).
Pakistan Super League 2017 T20 PSL
PSL 2 2017 Schedule & Result